Since 1986, Ruud Borst Transport has been a family company that is synonymous with reliability, flexibility and honesty.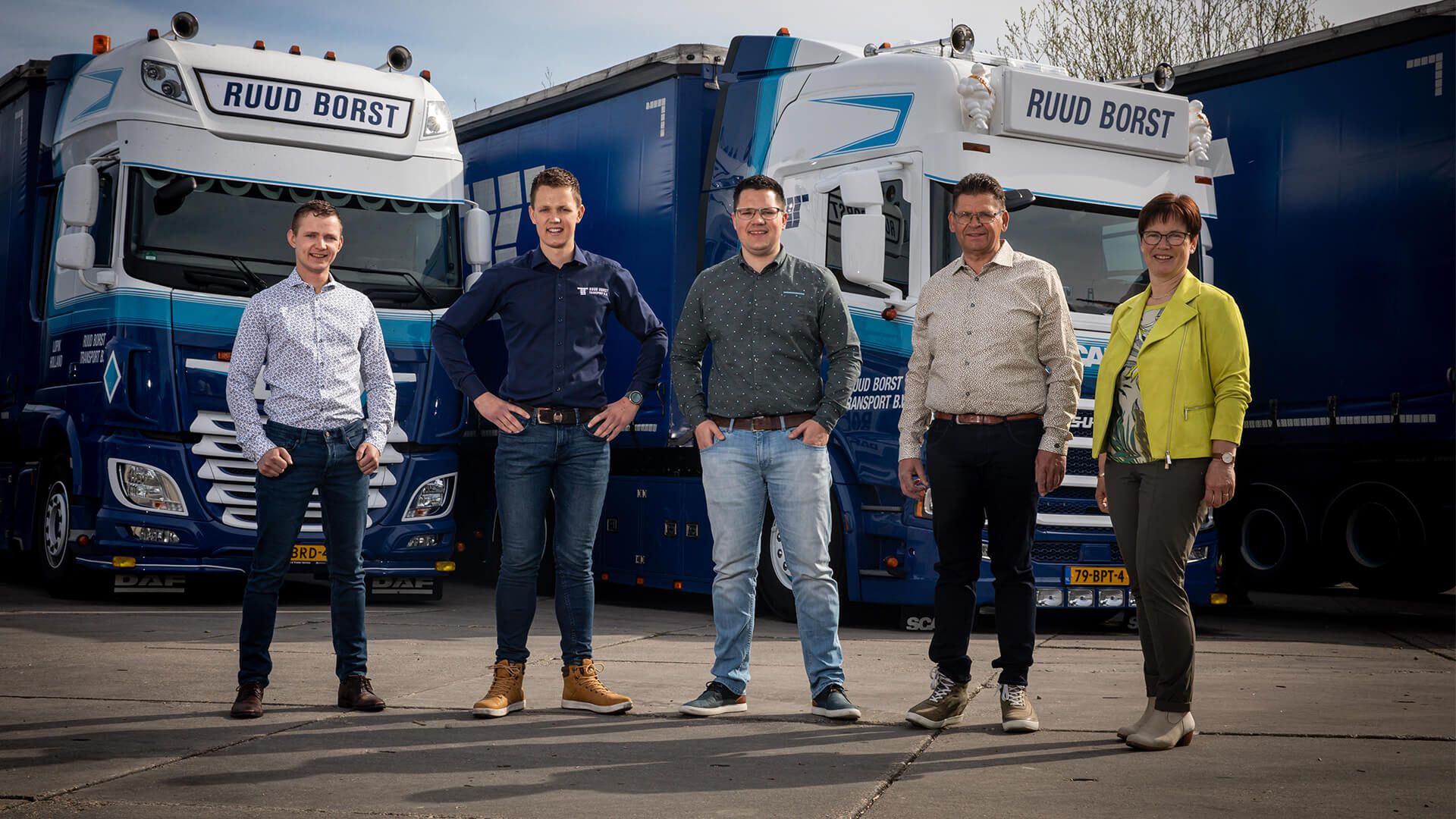 BEING A RELIABLE PARTNER
IS OUR PURPOSE!
Naturally, we want our customers to return again and again. And we make every effort to make that happen. To build long-term relationships with our customers, we focus daily on offering the best service and quality and maintain a focus on honest and open communication. "We keep our promises" is our motto for good reason.
FAMILIAR WITH EUROPEAN TRANSPORT
Transport rules and regulations are not the same everywhere. Our import and export specialists are familiar with all of the transport rules and regulations in both the Netherlands and elsewhere in Europe. To make sure we are able to fulfil our agreements, we closely monitor developments in European regulations for transport services. If necessary, we work together with reliable transport partners.
WHAT IS IMPORTANT
TO US…
IS IMPORTANT TO YOU!
We fully understand that appearances and attitude matter. Our experience has been that a clean and well-maintained fleet of vehicles is as important to our customers as it is to us. At Ruud Borst Transport, our core values are reliability, flexibility and honesty.
WANT TO JOIN
THE RUUD BORST
TRANSPORT TEAM?